Oppose the European Boycott of Israeli Goods
Support H. Res 567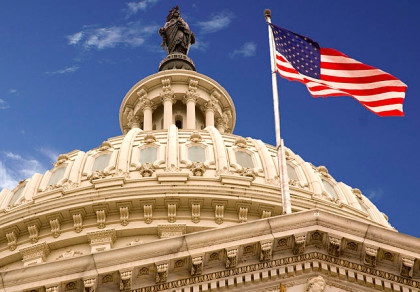 On November 11, 2015, the European Union (EU) decided to publish new guidelines to label products made in the areas of Israel that are part of the pre-1967 armistice lines, despite fierce opposition by the Israeli government and members of the U.S. Congress. This policy, while singling out products made in Judea and Samaria, supports the anti-Semitic boycott, divestment and sanctions (BDS) movement.
There are thousands of areas around the world subject to sovereignty conflicts, and in hundreds of them the EU itself does not even recognize the sovereign government. In many of these regions, there are even United Nations resolutions which define them as "occupied" or "conflict regions." Occupied Kashmir, Tibet, and Northern Cyprus are just some examples. Yet, of all these areas, the EU singles out only one nation to criticize – Israel. The singling out of the Jewish State does nothing more than demonstrate the EU's increasingly unhinged and irrational anti-Semitism.
Call on on your Members of Congress to support H. Res. 567, which is a bipartisan Resolution expressing opposition to the European Commission's labeling guidelines of goods coming out of Judea and Samaria, and calling on the Administration to actively oppose actions that support the BDS Movement against the Jewish State of Israel.
First, Enter Your Zip Code